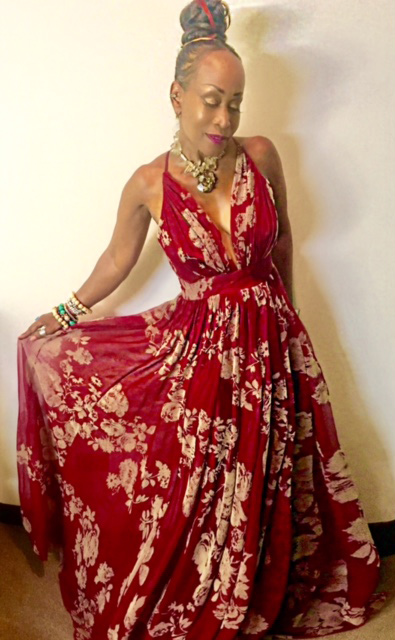 "I only wanted to wear jewelry that felt Sacred, Powerful & Healing."
Just a decade ago, Actress/Jewelry Designer/Crystal Specialist, LaShan, set out on a personal journey to uncover accessories and adornments that were not only authentic works of art, but also had some greater connection to the Human Spirit and her strong sense of Individuality. It was harder than she anticipated!
LaShan researched the Healing Properties and Origins of semi-precious stones & Crystals. Her Travels took her to Australia, Bali and to the renowned and spiritual & artistic communities of Taos & Santa Fe, New Mexico. "I just knew that I was going to find something Magical, but the only pieces that I fell in love with were hanging around the necks of Native American Indians & Balinese Healers and were not for sale. I was even forbidden to handle some of the jewelry because of their sacred beliefs."
Immediately after returning to her native home in Venice, California, art history major, teacher, and fashion Model turned actor, LaShan began designing/creating. She quickly built a reputation for creating bold one-of-a-kind statement pieces INFUSED with unique PEARLS, TURQUOISE, CRYSTALS & Semi Precious Stones, GOLD, SILVER, COPPER, BRONZE from India, China, Tibet, Africa, Indonesia and Arizona.
Her Jewelry has adorned celebrities such as: Cher, Beyonce, Halle Berry, Sigourney Weaver, India Arie, Lexi Ainsworth, Jamie Anderson, Teena Marie, Carrie Ann Moss, Venus Williams, Alyssa Milano, Angelique Rivera, Shalita Grant, Dilshad Vadsaria, Jessica Sutta and Danielle Robay.
Recently, BylashanJewelry.com has launched a Men's Line BYLASHAN4man adorning the likes of "Empires," Jussie Smollett, "This is Us", Sterling K. Brown, David Paul Ramsey & Disneys' Xmob_Bboy truth (Cameron Boyce).
Her Statement Pieces & creations have been Published in various Magazines such as:
Essence, Regard Magazine (Accessories Contributor), The Stylist Handbook (Accessories Contributor), E-Executive Business Women's Magazine, OC Live, Giusippina, Afro Style,  LUCY'S Magazine, Paper Cut & Litrof.